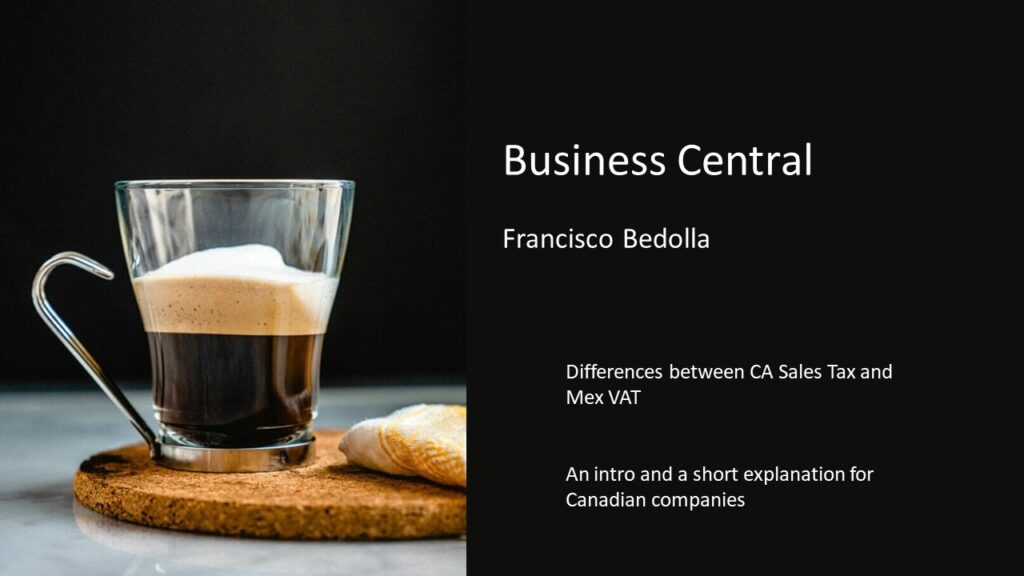 Hello All,
I´m gonna try to explain some basic differences between Mexican and Canadian Tax setups because there are many companies who are looking to open operations in Mexico and they doesn´t understand the tax differences.
In this video I talk about the basic principles between GST/PST/HST and VAT.
If you or your company has this kind of doubts, feel free to contact me!